We have sufficient, free parking along the Buitenhofdreef (behind the barrier is just for staff).
We also have our own ultrasound facilities, we offer contraceptive care and all midwives are qualified to make ultrasounds.
We hold consultation hours by appointment and provide an evening consultation hour once a week.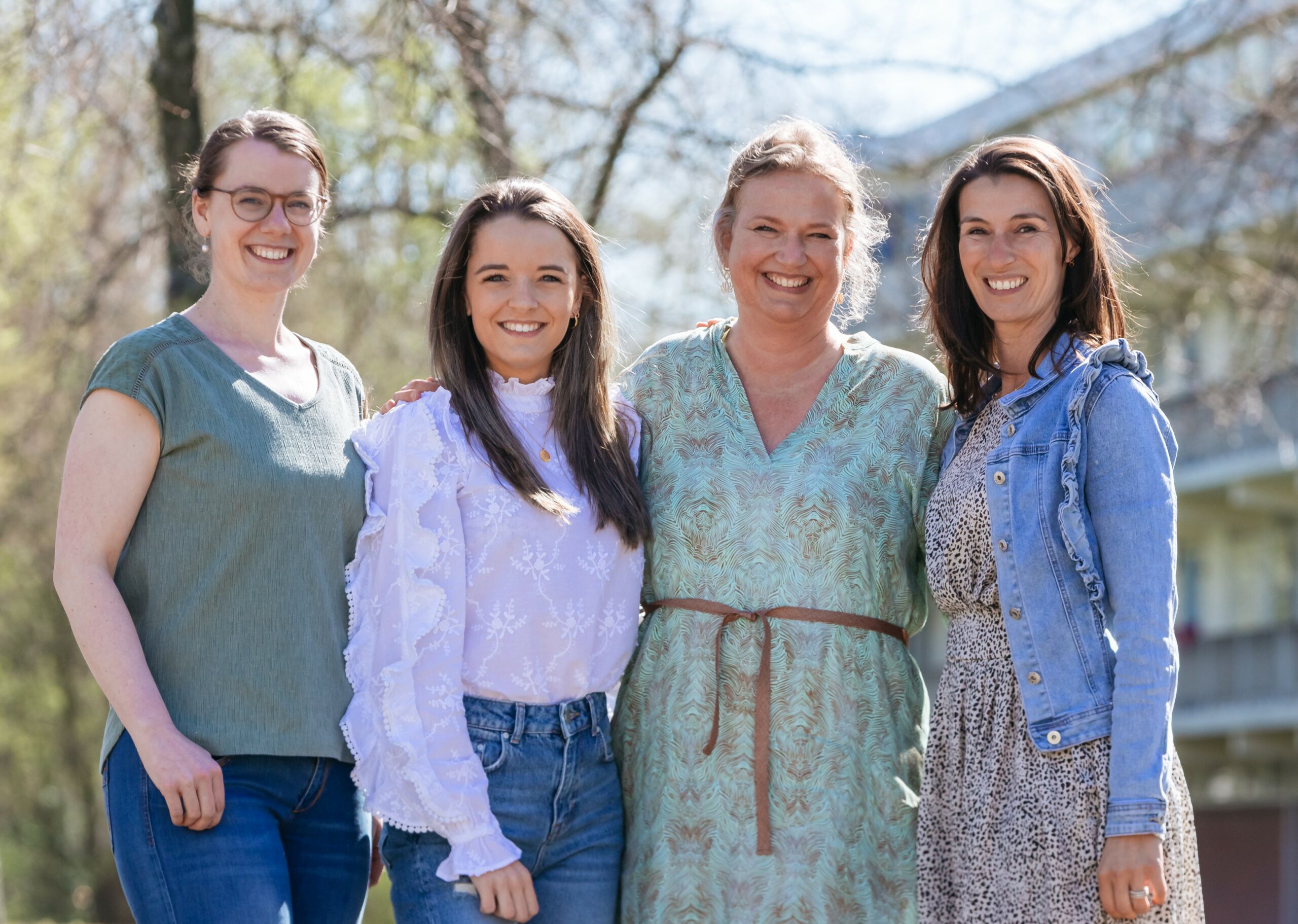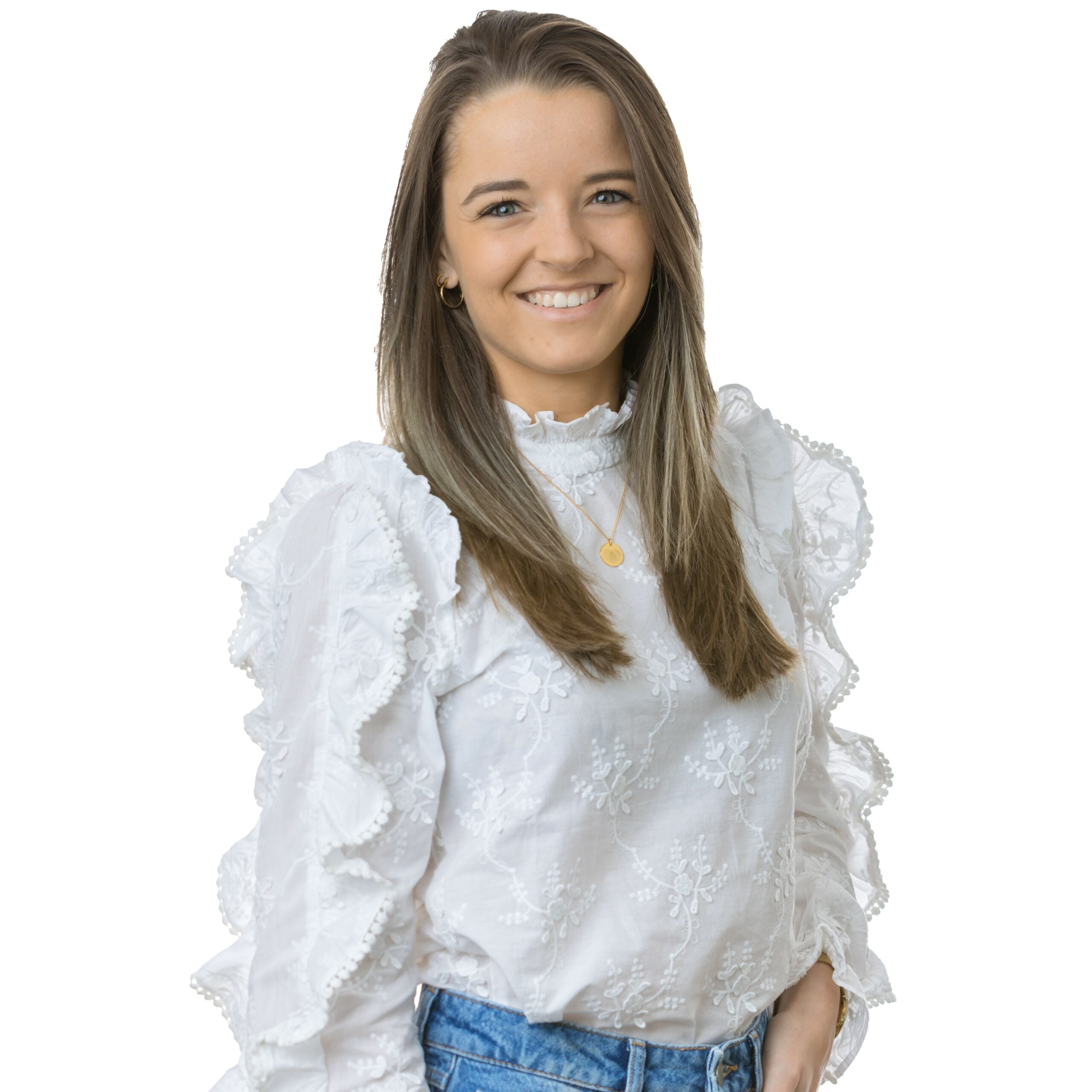 Desteney de Bruin
Midwife, sonographer and contraception specialist
BIG registratie: 49929781503
More about Desteney
As a little girl of 7, I first said I wanted to be a midwife. Early on, I was fascinated by pregnancy and the birth of a new human being. All these years I have held onto this dream and in 2021 I graduated as a midwife.
After graduation, I started as an locum midwife at DelVi, and have been a partner at DelVi since 2022. As a born and raised Delft resident, I was delivered by a Delft midwife who is now my colleague, I am right at home here within this fine team.
I don't work as a midwife, I am a midwife. For me, these are 2 different things. The irregularity, unpredictability, versatility, and responsibility within the profession make midwifery a profession for which you need passion. And if it is your passion, it is the best job there is. At least I think so ;-). Every day we guide couples through the process of becoming parents (again). It is beautiful to give personal guidance during this change in life, and very fulfilling to see a beautiful little person being born.
Meanwhile, I am also qualified to make ultrasounds and I have done the contraception specialization, which makes for a nice change in the consultation hour. Even when you don't want to get pregnant (for a while), you can come to me for advice on contraception or for placing an IUD.
Besides being a midwife, I am also a dance teacher at a nice dancing club here in Delft. I have been dancing here for years, and currently teach the youngest selection group and 'Special Dance'. I also enjoy having a drink with friends in town and can regularly be found on the beach.
I look forward to meeting you! See you soon!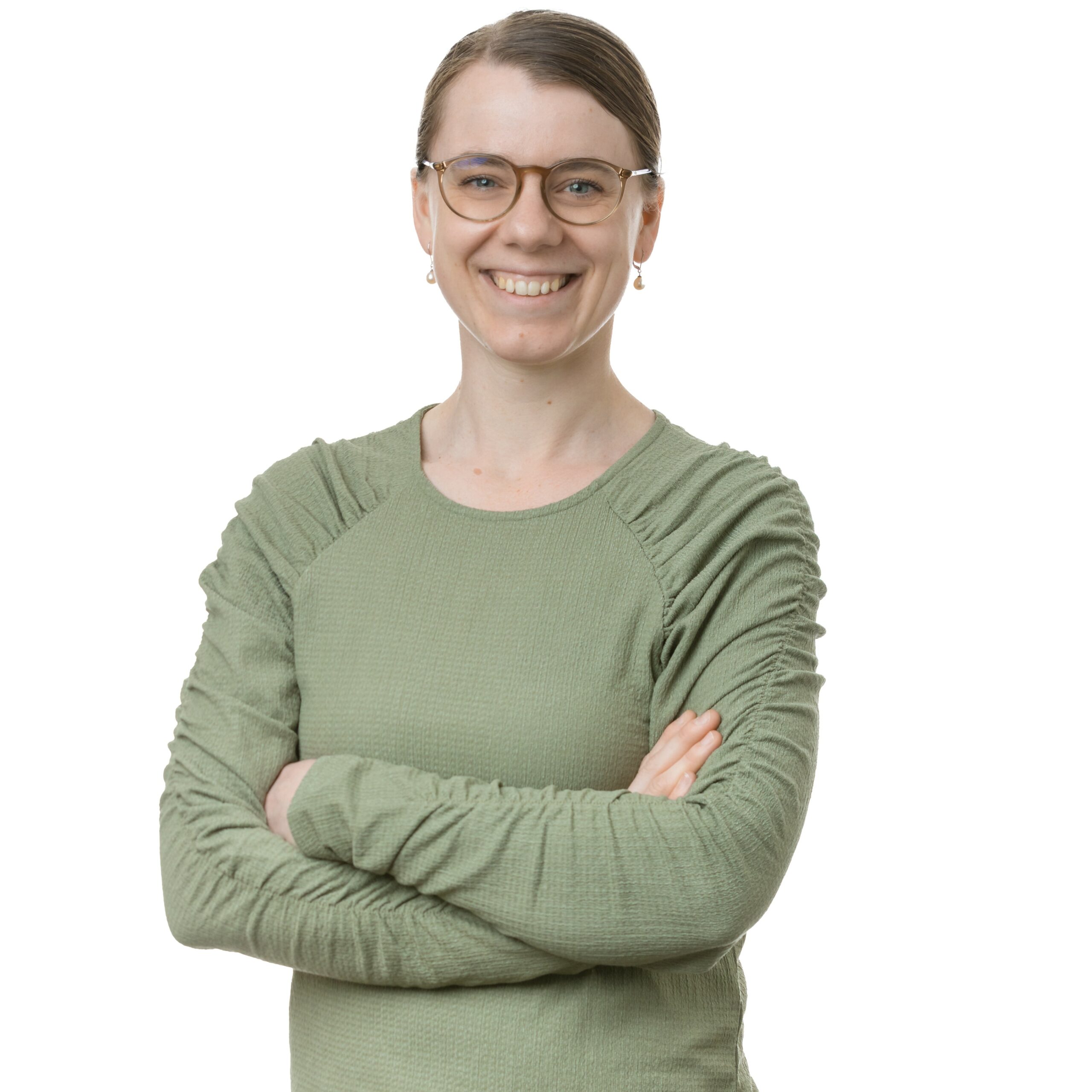 Tessa Büscher
Midwife and SEO-sonographer
BIG registratie: 19914409203
More about Tessa
After my studies and graduation as a midwife in 2011, I worked as a locum midwife in several practices in Delft and surrounding areas. Since May 2018, I have been a partner at Verloskundig Centrum DelVi.
From the time I could talk, I have always said I wanted to become a midwife, and am very happy that I was able to make this dream come true. I think it is important to have time and attention for the pregnant woman and her partner. In our center, you find obstetric care, maternity care, and lactation medicine under 1 roof, which is very valuable. Together with my fine colleagues, I am ready to guide you through this special period.
I also work 1 day a week at Prenatal Center the Look to perform 20-week ultrasounds. In addition, I have 3 young children and for me, a good balance between work and my own family is a nice challenge!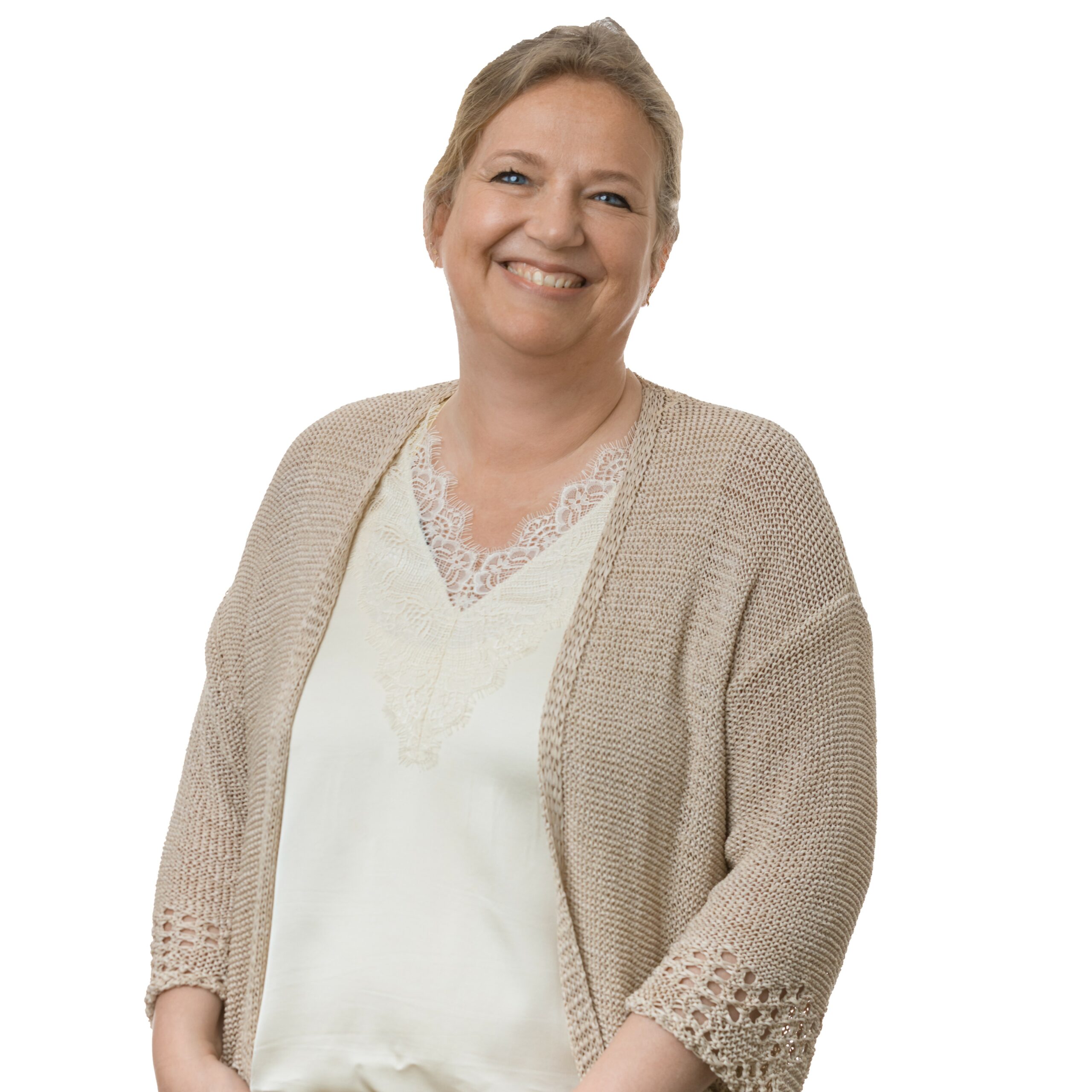 Arjenne Hoeksema
Midwife, sonographer and coach
BIG registratie: 19032945303
More about Arjenne
In 1993 I graduated as a midwife in Rotterdam. From the age of fourteen, I wanted to become a midwife, although at the time I didn't know why! Now, after all these years in this beautiful profession, I know all the better.
I have been working as a midwife in Delft since 1994, and do so with great pleasure. I enjoy all aspects of the obstetric profession and they give me great satisfaction: attending consultations, delivering babies, and making house calls. Already in 2007, I noticed the need for extra attention and guidance for some pregnant and postpartum women. Coping with a difficult birth or dealing with anxiety and other emotions during pregnancy and childbirth is something many women need a little help with. That's why I took the Professional Course in Eclectic Coaching in 2008. I give support for mental and physical trauma processing in pregnant and childbirth women. For help with your emotions, for help processing your childbirth, as well as for guidance with physical pain after childbirth, such as a painful cut or rupture, check out my website, www.ahvc.nl.
I find it very valuable to be a midwife and coach at the same time. This allows me to better respond to the specific help and needs of pregnant women. I have also been training midwives and birth care providers since 2018. These classes are mainly about communication, treatment from autonomy, and prevention of trauma. Teaching is challenging and very enjoyable.
Working in a team at DelVi is enjoyable and allows for cooperation. You support each other and it is also very sociable. I am married and have 3 almost grown-up children who still live and study at home. I find motherhood in all its facets fascinating and rewarding.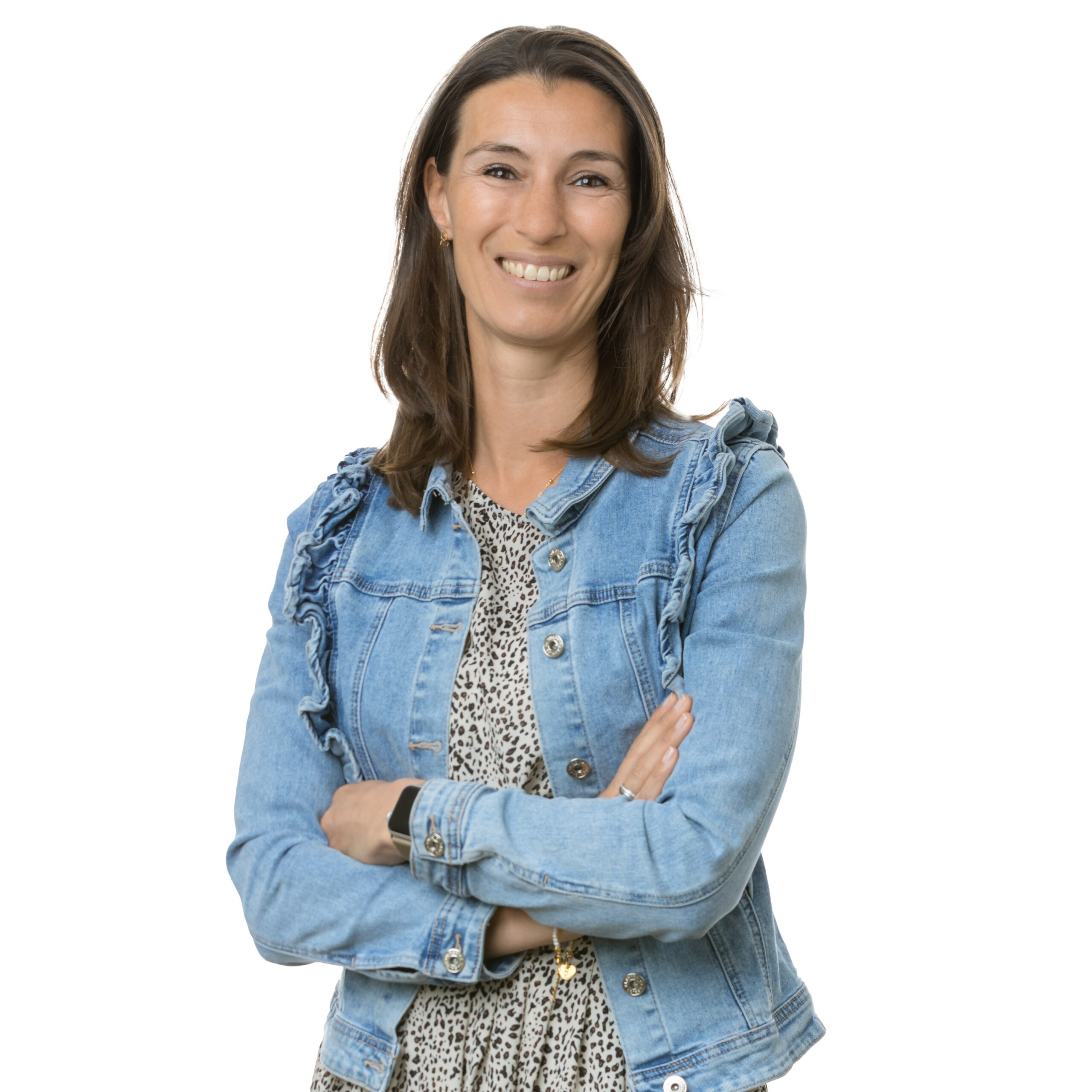 Laura Stok
Midwife, sonographer and contraception specialist
BIG registratie: 09055428603
More about Laura
After my HBO-V studies, I continued studying to become a midwife in Rotterdam and graduated in 2005.
I have been working in Delft since 2007, I started at Verloskundigen Praktijk Zagwijnpad, later it became Verloskundigenpraktijk de Vijverhof and now we have moved a few years ago and we are Verloskundig Centrum DelVi at the Buitenhofdreef.
I enjoy working in our practice with nice and reliable colleagues. The obstetrics profession is varied and challenging which I enjoy. Every woman is unique and every pregnancy and delivery is different. I love the contact with people and supporting them during one of the most beautiful and unforgettable moments in their lives.
Over the years I have studied contraceptive care and have been trained to place and remove IUDs. This makes my consultations even more varied!
Besides my work, I enjoy playing tennis, skiing, eating out, and going on vacation with my husband and 3 young children.
Ellis Stolze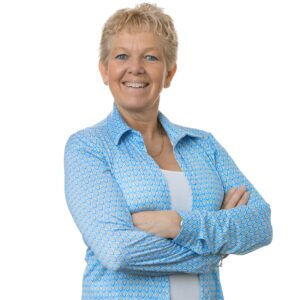 On Mondays, Thursdays, and Fridays we are assisted during consultation hours by our practice assistant Ellis Stolze.
My name is Ellis Stolze. Mother of two beautiful daughters. Born in De Lier, where I live. I am actually right where I belong in this job. After leaving school I was a maternity nurse for 26 years, previously I was working as an assistant for a a midwifery practice in The Hague and Rijswijk.
For the following ten years, I worked at the hospital in Zoetermeer and Delft in the outpatient clinic.
As it feels now I am back in my place and going to work with great pleasure! 
Mariska Termoshuizen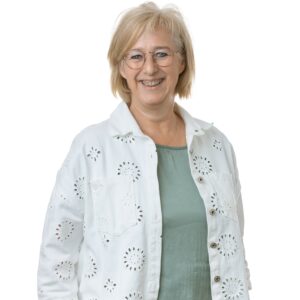 On Tuesdays and Wednesdays, we are assisted during consultation hours by our practice assistant Mariska Termoshuizen.
Hello, I am Mariska Termoshuizen. From February 1, 2022, I will be working as a practice assistant together with Ellis. I am a maternity nurse with 5 years of experience at home and 26 years of experience at the Reinier de Graaf Gasthuis in obstetrics and maternity. During my settling-in period, I already experienced that it gives a completely different insight to be with you from the very beginning!
A different, new piece of my working terrain. I look forward to working with the midwives and Ellis.
Furthermore, I am married, a mother of 2 'adult' children, 21 and 18 years old. I am very much looking forward to this new challenge.
We also work regularly with our locum midwives. These midwives work regularly in our practice to support us during busy times, holidays, training days and sickness. You will meet them during clinics and when they are on call for births and home visits after the baby is born.
Maaike Slingerland, locum midwife and sonographer
Dear (future) mums,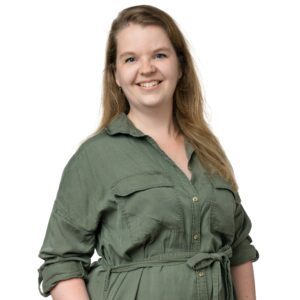 Let me briefly introduce myself:
I am Maaike Slingerland and I am a midwife in the Delft region since 2018. I am also qualified for making ultrasounds, which has made my job as a midwife even more fun.
Since 2021 I am working at Verloskundig Centrum DelVi and you can meet me during the consultation hour, at the delivery, and during maternity visits.
I hope to meet you soon!
Lotte van Wasbeek, locum midwife
Dear (future) mums,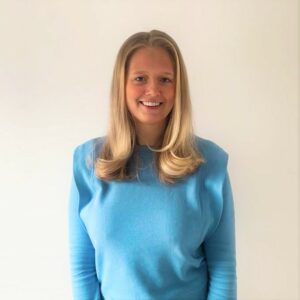 I am Lotte van Wasbeek, 24 years old, live in Vlaardingen and July 2022 I graduaded as a midwife. A dream that has become reality. During my training I did several internships at DelVi and after graduating I stuck around. Very nice! You can run into me during office hours, birth and maternity visits. From September 2023 I will be training as a sonographer and look forward to expand my profession. In addition to obstetrics, I enjoy socializing with family and friends and I like to take my dog for a walk.
I'd love to see you in practice!!
We consider it important to support our future colleagues during their practice training placements and because of this we work closely with the Verloskunde Academie Rotterdam. This means that you may meet a student midwife who is working with us in the practice and we would appreciate your cooperation with this. However, if you would rather a student not be present you can let this be known to one of the midwives.