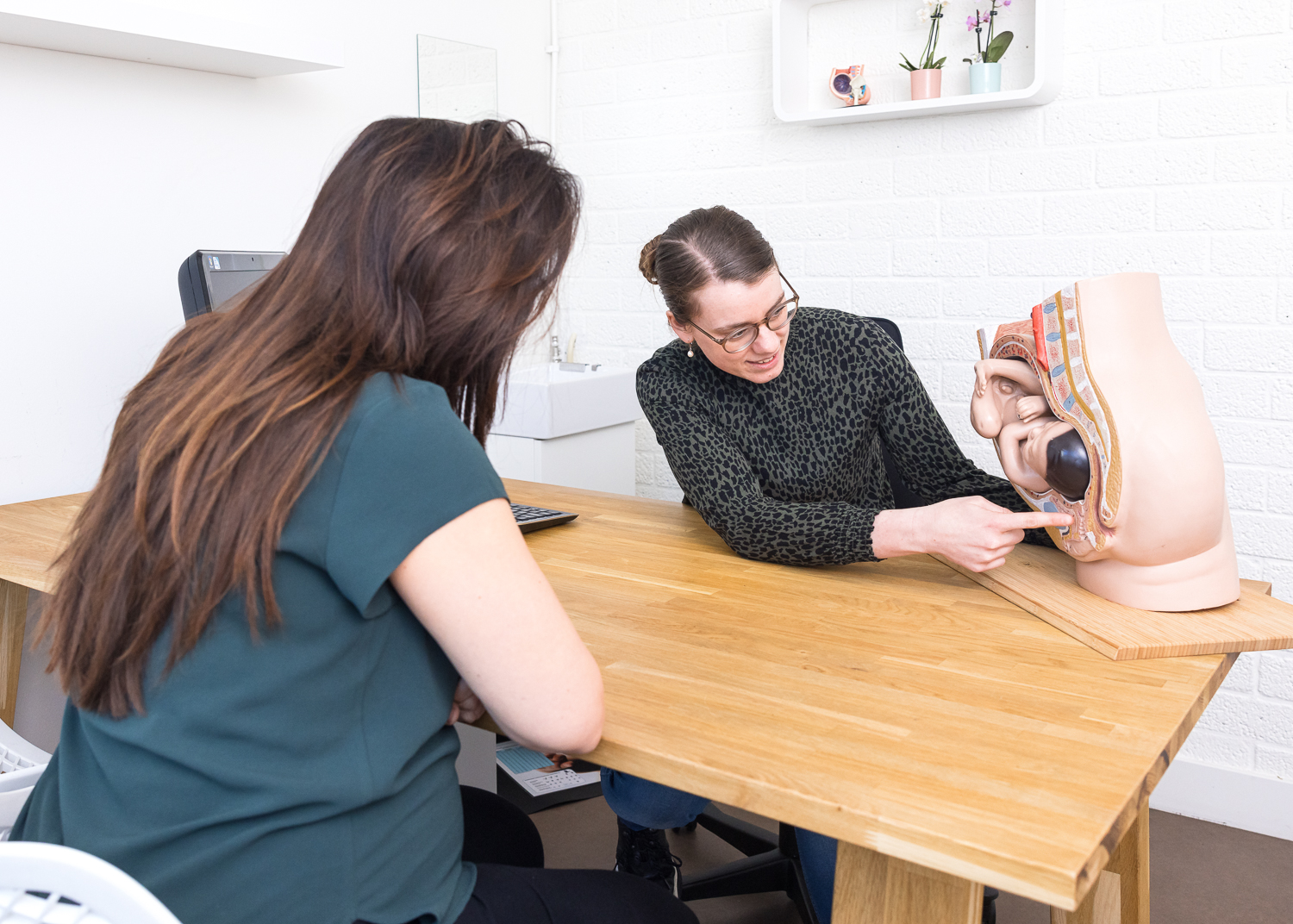 The way you have your baby is the same as the place of birth, you need to choose what feels right for you. You can have your baby on a bed, vertically (on a birthing stool, standing or crouching).
It is important to realize that you are not bound to any one position or decision. You can change your mind during the birth and try different options.
You can also have your baby on a birthing stool. Also in the Reinier de Graaf Hospital this is an option.
Let us know if you would like to use a birthing stool so we can arrange to have one ready for you.
If you are planning to go for a homebirth, and you would like to give birth in water, you can hire a special birthing pool. You can also give birth in water in the Reinier te Graaf hospital if there is a room with birthing pool available.
Let us know if you are planning tho have your baby in a birthing pool.
Birthing pools you can rent at Bevallingsbaden.nl. For more information, you can ask the assistants.