Further advice
X-rays and dentist appointments
During the pregnancy it is better to not have an X-ray done, particularly not in the area around your belly. GGD X-ray's to rule out Tuberculosis are however perfectly safe. 
Check-ups at the dentist are very important during pregnancy, so make sure you attend your regular appointments. If the dentist wants to do and X-ray of your teeth, make sure you inform them you are pregnant. Some treatments are better to be postponed until after the pregnancy. 
Urine sample

In the first four months of the pregnancy your urine contains the hormone hCG. This hormone can be extracted from your urine and used to help other women to get pregnant. All you have to do is collect your urine at home where it will be discreetly collected. You can also drop it off if you would prefer. If you would like to help this organization, please contact Hanneke Beijersbergen as soon as possible after your positive pregnancy test on T:015-3698263.
You will also be asked when you register with us if your telephone number can be passed on to Hanneke for her to give you more information about the process.
Ultrasound scans
Within our practice we carry out our own ultrasound scans. The current schedule of ultrasounds is as follows: 8 – 10/11 – 13/20 – 36 weeks.  When you come for your first appointment at around 8 weeks, we will do an ultrasound scan to see if the pregnancy is intact. At I0/11 weeks we will do a dating scan to determine your estimated due date.  
At 13/20 weeks the structural anomaly scan will be done in De Look, you can read more information about this scan in the sections prenatal screening. 
The last ultrasound scan is done at 35-36 weeks in order to check the position of the baby. The baby should be lying with it's head down in the pelvis and not in a breech positions (bottom down). If the baby is in breech at this point in the pregnancy we will refer you to the gynaecologist for a consultation and to possibly turn the baby into the correct position. For more information about breech presentation – click here. 
All of the ultrasound scans that we carry out at the practice are covered by your insurance. 
The 20 week scan which is done in De Look is covered by your insurance.
The combination test is NOT covered as standard by your insurance – only where there is a predetermined medical reason for the scan or you have an insurance policy that covers it. Check with your own insurance company for further information. 
We do not do ultrasound scans to determine the gender of the baby. You are welcome to make an appointment at a non-medical scan clinic such as 'Babyview' in Zoetermeer or 'BabyVision' in Delft. 
If it is deemed medically necessary, you will of course be referred to the gynaecologist.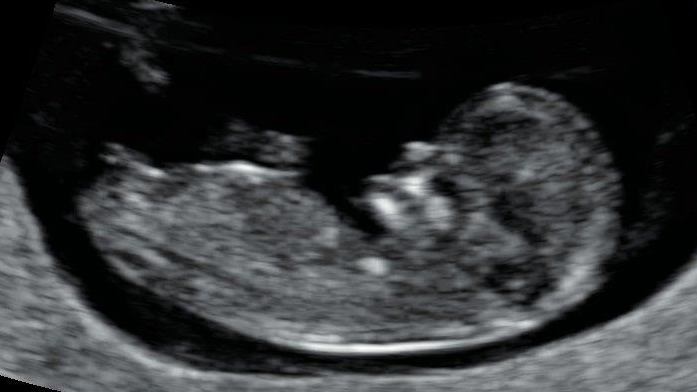 GROW
From 26 weeks the growth of the uterus will be regularly checked by the midwife using the GROW chart. The GROW chart has been developed to more accurately determine when the growth of the baby is restricted using an individual chart based on the mother's height, weight and ethnicity. As most pregnancies are normal, this can help the mother to be reassured. (For example; a small mother with a small 'normal' baby). At the same time this method helps to identify baby's who are at risk. The charts predict the optimal growth curve for every pregnancy. If necessary, we will refer you to De Look for a growth scan.