In DelVi midwifery centre we work in a team of four midwives: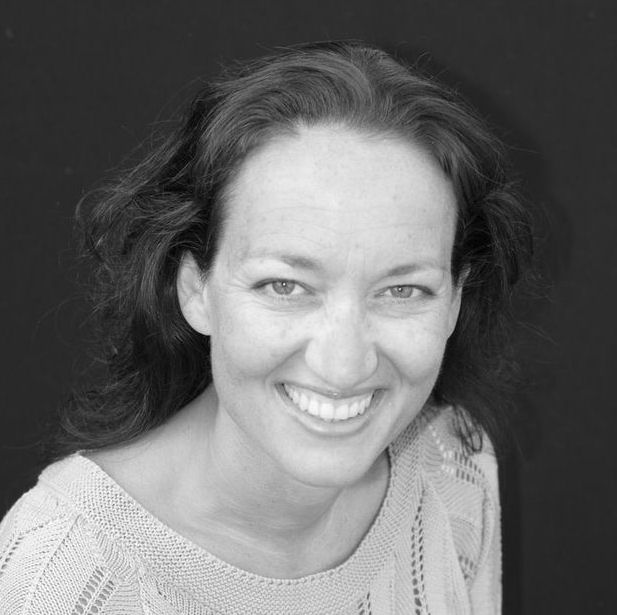 Elinor Abramson
Midwife, ultrasonographer, trainer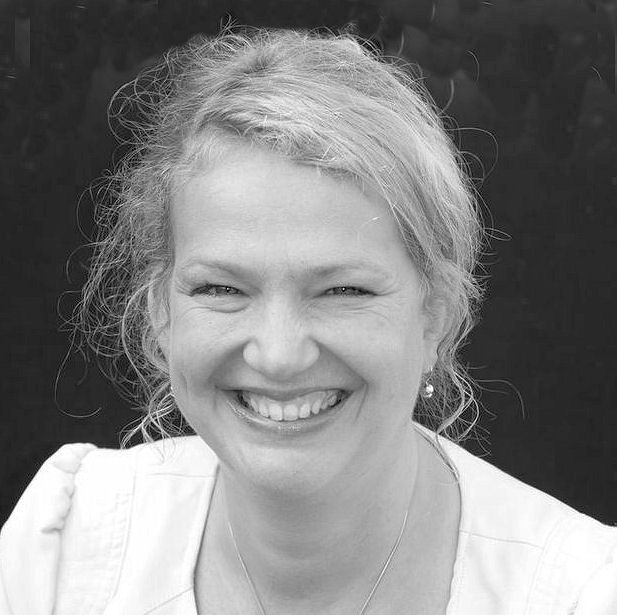 Arjenne Hoeksema
Midwife, ultrasonographer, coach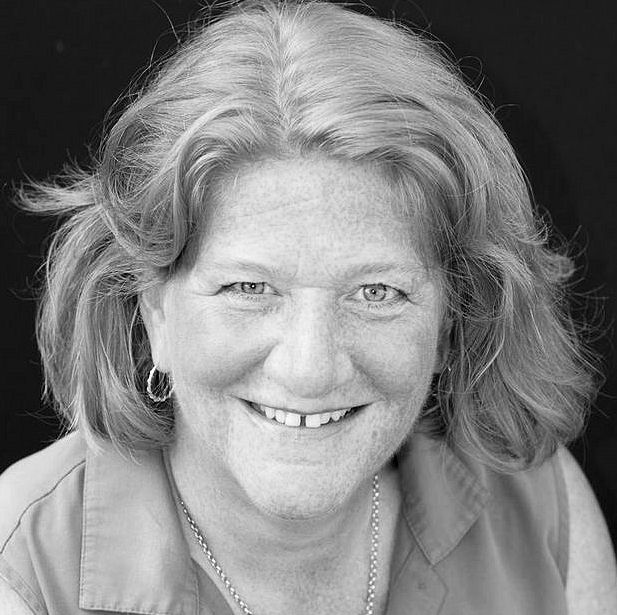 Anita van Oostrom
Midwife, ultrasonographer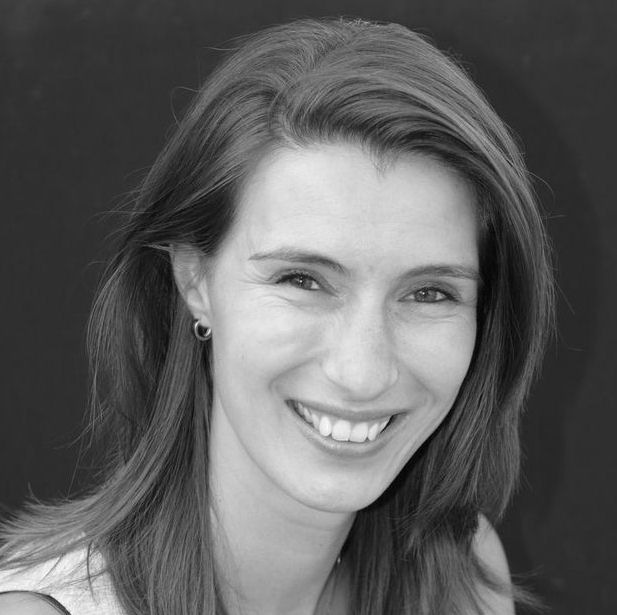 Laura Stok
Midwife, ultrasonographer
Our aim is that you will get to know all of the midwives during the time that you are under our care during your pregnancy, so that you are familiar with the whole team by the time you give birth. Your birth will be supervised by the midwife who is on-call on the day that you go in to labour. You can contact the practice by phone every work day between 09.00am and 12.00pm, during these hours our assistant will be available to take your call.
Elinor Abramson
In 2003 I relocated from England to the Netherlands with my husband and four children and have been living,
studying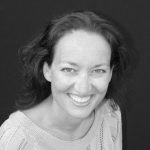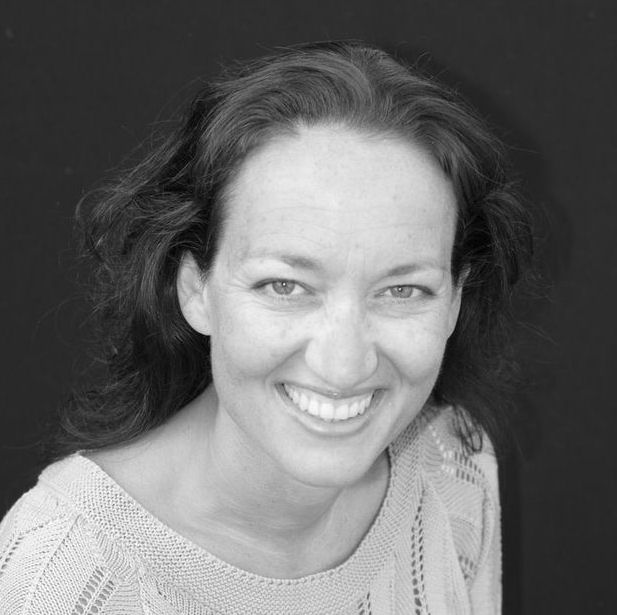 and working in Delft since that time. For many years I worked as a manager of a residential care home for adults with learning difficulties. After having my own children I decided that I wanted to train to be a midwife after observing what a wonderful profession it is and how important the delivery of excellent maternity care is for women, their partners and their families.
Firstly, I did my nurse training in Norwich then moved to London to complete my midwifery training. At this point my husband's job was relocated to the Netherlands and we moved to Delft. After integrating my family and learning Dutch fluently, I went on to study at the Verloskunde Academie Rotterdam and graduated with a Bachelor of Midwifery in 2009. I have been working as a midwife in and around Delft ever since.
After working as a locum midwife in the Vijverhof practice for 3 years, I became a partner on 1 January 2013. Working in a team of
like-minded, professional colleagues allows me to practice midwifery with great pleasure and deliver excellent care to our clients. I have grown along with the practice and we moved to our new location with our new name in October 2016, becoming Verloskundig Centrum DelVi.
Due to my own personal background as an international in the Netherlands, I also enjoy looking after international women and helping them to find their way in the Dutch system. In 2012 I trained and certified as a birth educator and teamed up with Sophie Bos-Mallett, a doula and birth educator to form the family education and support service 'Birth in Holland' for international women in Delft, The Hague, Rotterdam & surrounding areas.
Alongside this I have specialised in First Aid and recently qualified as a registered ERC instructor. Together with my colleague Martha I now deliver certified First Aid workshops for parents, covering resuscitation and first aid for baby's and children up to puberty. For more information see Birth in Holland.
Elinor 
Arjenne Hoeksema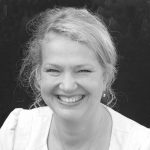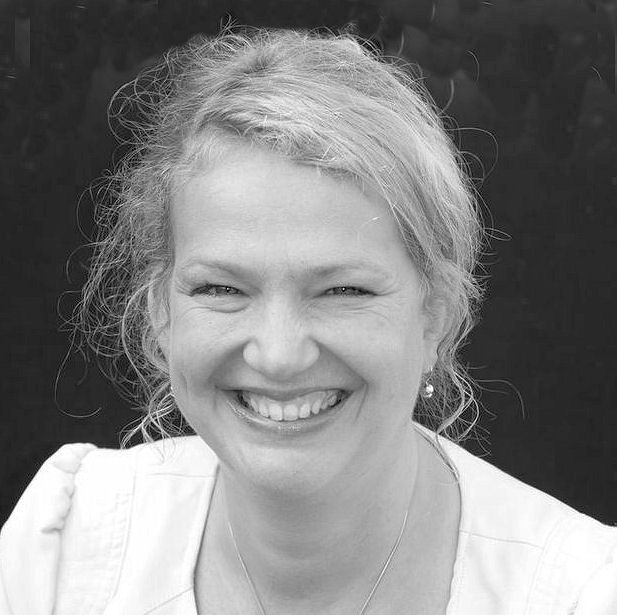 I qualified as a midwife in Rotterdam in 1993. From the age of 14 I always knew I wanted to be a midwife, even though I didn't really know why! Now I can tell you exactly why and have been working as a midwife in Delft since 1994 with enormous pleasure. I derive much enjoyment and satisfaction from all aspects of midwifery as a profession; running clinics, supporting women during birth and supervising the post-natal period. More recently I noticed an increased need voor extra support and information for some women both during pregnancy and in the post natal period. Dealing with a difficult birth, anxiety and fear during pregnancy and birth, these are issues that many women face and need extra help with. I wanted to increase my communication skills and gain more knowledge and insight into how to help women with these issues. To achieve this I followed a coaching course for midwives and continued on to qualify as an all-round coach. I specialise in helping with anxiety. I have found that it is extremely valuable to be a midwife and a coach. I am now better equipped to address the specific issues that the pregnant woman needs help with. For more information see coaching (in Dutch).
Working in a team is really positive and allows for us to interact and discuss matters. It also provides a mutual support network and is of course very sociable.  I am married with 3 children and have not changed as a midwife since I became a mother, but I think that my work has taken on another dimension. I look forward to continuing my career for many years to come.
Arjenne 
Anita van Oostrom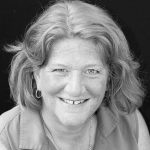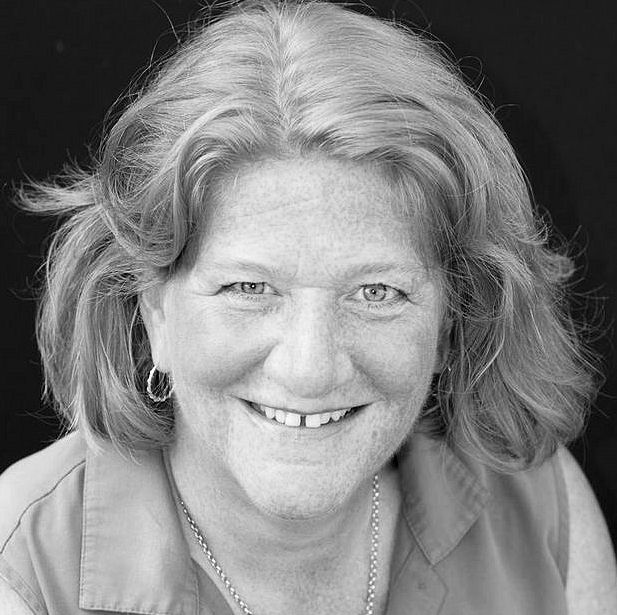 I came into midwifery via two different courses and I have really found my perfect career. I derive a lot of pleasure from supervising pregnancy, birth and the post-natal period. It's really nice to meet so many different people and to be able to support them during this wonderful time in their lives. I have three children myself, and when they were old enough I returned to the study books once again and specialised in ultrasonography. Together with a fellow midwife colleague from a neighbouring practice I set up the prenatal centre 'de Look' in September 2007. Here I perform a variety of ultrasound scans, including the 20 week scan. For the time being I hope to combine my work in both practices, as the combination of both specialisms is what makes it so rewarding!
Anita
Laura Stok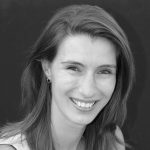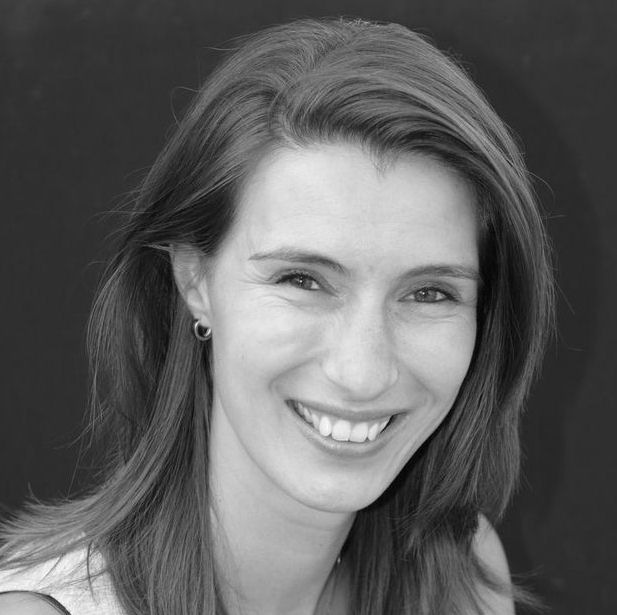 After I finished high school I studied to become a nurse. During my final placement I worked in the obstetrics and gynaecology department. I still remember the first birth that I saw. I found it very nerve-wracking but also an amazing experience and a wonderful thing to see. During this placement I discovered what I wanted to do with my future. I didn't want to assist the midwife during a birth, I wanted to be the midwife! Thankfully I gained a place on the midwifery course in Rotterdam. During the course I studied all the ins and outs of pregnancy, birth and the post-natal period in detail. After I qualified in 2005, I was finally able to embark on my career as a midwife with great enthousiasm.
Despite the fact that babies are born all the time, it is not always easy to find a permanent job as a midwife in a midwifery practice. Because of this, I worked for more than 2 years as a locum midwife in different practices. One advantage of this was that I was able to identify what was important to me with regard to the sort of practice I would want to work in permanently, what type of colleagues, working methods and approach to clients. I worked for a year as a midwife in a large hospital and found that this didn't suit me as I missed the atmosphere of a midwifery practice, a close-knit team and above all the home births.  Eventually I attended a successful (!) interview at the Vijverhof midwifery practice, where I had previously worked a practice placement during my training. Since 2007 I can refer to myself with pride as 'partner' in this midwifery practice. The Vijverhof midwifery practice has everything I was looking for in a practice. De client group is diverse, providing the diversity which I really enjoy. My colleagues are professional, sociable and very experienced which enables me to work with much pleasure and also further develop myself. Due to the small team of midwives working in our practice, the relationship between the pregnant woman and the midwife remains intimate. The pregnant mother gets to know all of us, which in turn creates a sense of trust for the client and works positively for us. The practice is well organised, thanks to the dedication and help of our two assistants. They are invaluable to us and to the practice. The workload is evenly distributed which enables a good work-life balance, which is good news for me with my three young children!
Laura
Our vision of maternity care is that pregnancy, birth and the post-natal period are a physiological and healthy process. In order to ensure the quality of care we deliver, we meet bi-weekly to discuss all relevant issues within the team. Furthermore, we have a weekly meeting with Dr. de Graaff, our dedicated obstetrician from the Reinier de Graaf Gasthuis who provides support, advice and further care where necessary. During these meetings all our clients' individual needs are discussed in order to provide the best possible care.
Every work day we are supported by our practice assistants who assist us during our clinics and are available via telephone between the hours of 9.00am and 12.00pm. 
We also work regularly with our two locum midwives, Tessa Buscher en Martha Abramson. Both of these midwives work regularly in our practice to support us during busy times, holidays, training days and sickness. You will meet them during clinics and when they are on call for births and home visits after the baby is born. They are both also qualified ultrasonographers.
Tessa Büscher, midwife 
My name is Tessa Büscher and I have been working as a locum midwife in and around Delft and Den Haag since I qualified in July 2011. I consider it a privilege to be able to carry out this profession. I have been working regularly in Verloskundig Centrum DelVi since the summer of 2012. The atmosphere in the practice and the team working is very positive which I find very important! 
Martha Abramson, midwife
My name is Martha Abramson and I have been working as a locum midwife at Verloskundig Centrum DelVi since July 2015. I really enjoy supporting and guiding pregnant women during pregnancy, birth and after the baby is born. I consider it to be a unique time in their lives and am happy to be able to work within a driven and professional team.
Alongside my job as a midwife I also teach birth preparation courses and First Aid workshops with Birth in Holland. We are currently developing new programs and will be offering a wider range of courses in the near future. I will be delivering certified First Aid and CPR courses since I qualified as an official instructor with the Nederlandse Reanimatie Raad (NRR) in 2016.
I look forward to meeting you at DelVi!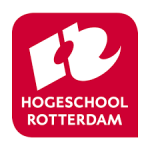 We consider it important to support our future colleagues during their practice training placements and because of this we work closely with the Verloskunde Academie Rotterdam. This means that you may meet a student midwife who is working with us in the practice and we would appreciate your cooperation with this. However, if you would rather a student not be present you can let this be known to one of the midwives.