Desteney de Bruin
Midwife
BIG registration: 49929781503
Tessa Büscher
Midwife, ultrasonographer
BIG registration: 19914409203
Arjenne Hoeksema
Midwife, ultrasonographer, coach
BIG registration: 19032945303
Laura Stok
Midwife, ultrasonographer, contraception specialist
BIG registration: 09055428603
Our aim is that you will get to know all of the midwives during the time that you are under our care during your pregnancy, so that you are familiar with the whole team by the time you give birth. Your birth will be supervised by the midwife who is on-call on the day that you go in to labour. You can contact the practice by phone every work day between 09.00am and 12.00pm, during these hours our assistant will be available to take your call.
Ellis Stolze and Mariska Termoshuizen practice assistants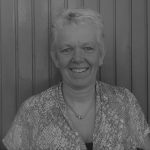 Monday to Friday our practice assitants supports us in running our clinics. 
We also work regularly with our locum midwives. These midwives work regularly in our practice to support us during busy times, holidays, training days and sickness. You will meet them during clinics and when they are on call for births and home visits after the baby is born.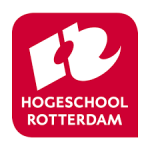 We consider it important to support our future colleagues during their practice training placements and because of this we work closely with the Verloskunde Academie Rotterdam. This means that you may meet a student midwife who is working with us in the practice and we would appreciate your cooperation with this. However, if you would rather a student not be present you can let this be known to one of the midwives.